Search
News & Editorials
Daily Columns
Tide times
Ski Reports
Emergency Number
Business Profiles
Facebook

"Rugby Ramble" with
David Ogilvie
8th Jul: Club Rugby Results & Report

Published: 08 Jul 2017 - - Author: David Ogilvie
---
Brought to you by: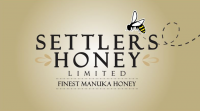 Border and Marist play off for top qualifying position in the Wanganui premier rugby championship next Saturday after a round of a few tight games and one huge win today.
David Ogilvie reports:
Border's 29-15 win over Namatapouri means they're in a prime position to snare No 1 spot for the Wanganui rugby semi-finals, but Marist can tie with them when the pair meet at Waverley next Saturday.
Border has 65 points, and Marist (60) must keep them from scoring a competition point and score five themselves - an unlikely scenario.
First thing on Marist's mind will be scoring a bonus point, enough to cement itself the home spot for the other semi. The only threat to that is Ruapehu, which stands third on 55, five points behind Marist. Ruapehu would have to play a whole lot better than it has in thepast to matches to even beat Ngamaapouri, its last opponent before the semis.
Ruapehu needed an injury time try to Troy Brwn to put Kaierau away 17-15 today, after being belted by Marist last week.

Pirates will be the fourth qualifier after batting on a fast pitch at Spriggens Park and crushing Ratana 125-0. Ratana will be thankful it was not a record - in fact far short of it. That belongs to Kaierau, which belted Waiouru 168 - 0 in 1997 and then Marton 133-0 in 2004. And Ratana itself beat Wanganui and Old Boys 126-3 in the same year!
The only statistic really worth recording today was the second four-try haul of the season by Pirates prop Raymond Epati. He has potential.
Of the big two, Border led 14-0 at halftime at Ngamatapouri but gave away three second half tries in winning 29-15. Nick Harding scored two tries.
And Marist scored two great early tries against Taihape at Spriggens Park, but then started to forget it lines by being greedy and loose at times. Taihape did threaten, but eventually Marist went clear and will remain a tough opponnent. They are now using the ball and making space.
Their clash with Border will be a clear indication of where all teams stand. Cameron Crowley (fullback) and Marek Willis (loosehead prop) were Marist's best.
Results:
Premier:
Pirates 125 (Raymond Epati 4, Vaovasa Afa'sua 4, Fa'alele Iosua 3, Junior Ainea 2, Manulua Lafi, Fa'amanu Manutliilia, Tuifu Ulufale, Tavenui Toma, Soonalote Tauailoto tries; Iosua 5con, Ainea 7con, Siuilagi Lafi con, Afa'sua con) bt Ratana 0. HT: 45-0.
Marist 48 (Marek Willis 2, Sean Brown, Dave Chadfield, Josaiah Bogileka, Simon Dibben, Cameron Crowley tries; Mitchell Millar 5con, pen) bt Taihape 22 (Te Rangitapu McLeod 2, Peter Hay-Horton, Jack Kinder tries; Dane Whale con). HT: Maris 29-17.
Ruapehu 17 (Jaimee Hughes 2, Troy Brown tries; Cruz Pene con) bt Kaierau 15 Carl Pascoe, Jack Yarrall tries; Ethan Robinson pen, con). Ht:12-all.
Border 29 (Nick Harding 2 tries, 3con, pen; Grayson Tihema, Seki Kalou tries) bt Ngamatapouri 15 (Jim Serawalu, Sami Kubunavanua, Carlwyn Riddells tries). HT: Border 14-.
Points: Border 65, Marist 60, Ruapehu 55, Pirates 54, Taihape 48, Ngmatapouri 38, Kaieau 18, Utiku 17, Ratana 2.
Senior:
Hunterville 27 Pirates 21,. Celtic 57 Counties 5,Marton 57 Taihape 7, Buffalos 21 Kaierau 5.
By Commenting Below you agree to the Terms and Conditions found here