Search
News & Editorials
Daily Columns
Tide times
Ski Reports
Emergency Number
Business Profiles
Facebook
15th Aug: Local News 'Snippets'

Published: 08 Mar 2017 - - Author: Newsroom
---
15th Aug: First Past the Post or Single Transferable Votes?
The Whanganui District Council want to hear your feedback on the system you would prefer for the next local government election in 2019.
The two options are First Past the Post (FFP) or Single Transferable Vote (STV).
Get along to hear more about the First Past the Post and Single Transferable Vote systems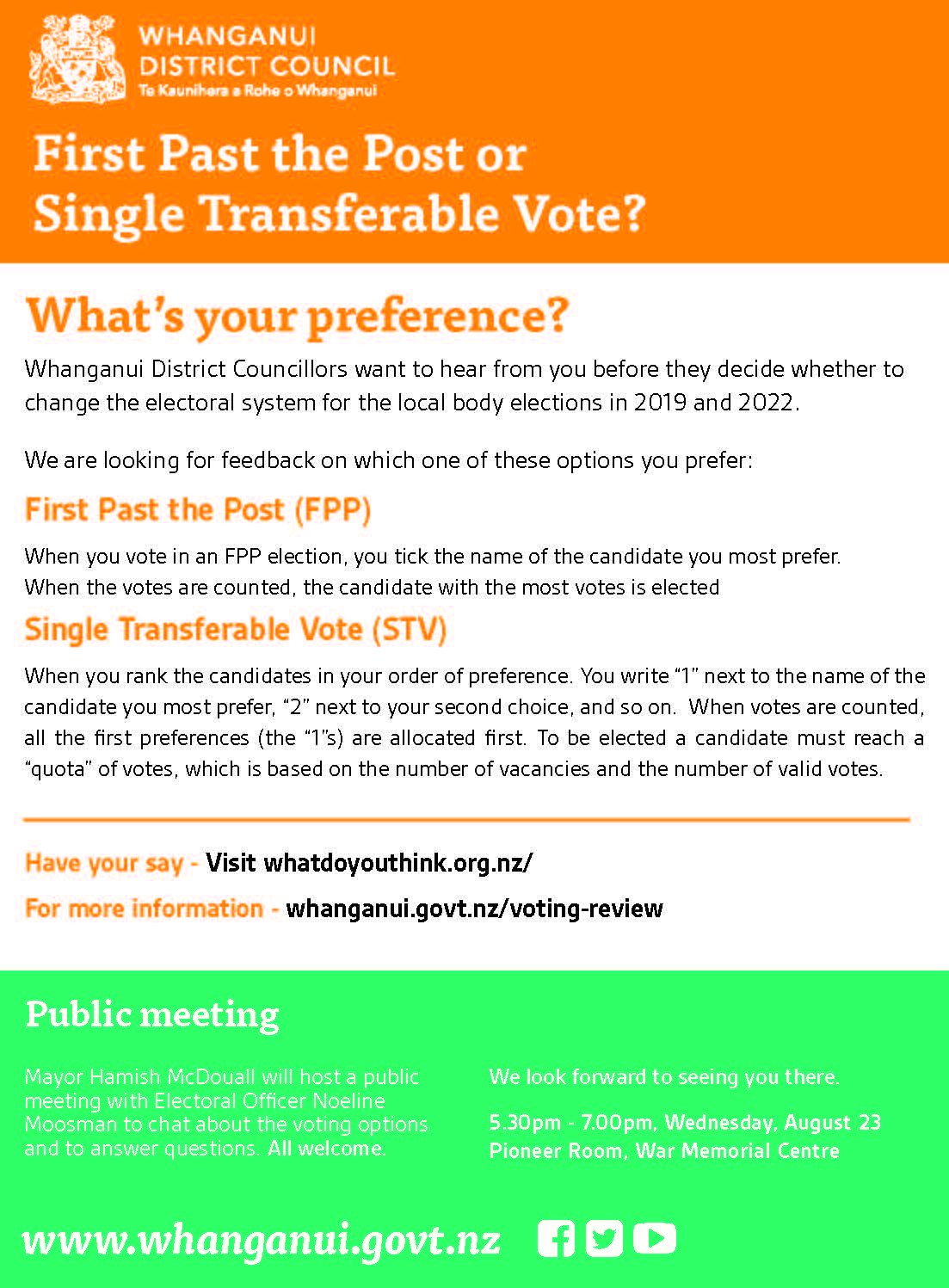 NEW BUSINESSES OPENING
Petrol Station - near hospital
Gonville is getting its petrol station back. The Mobil one on Carlton Ave/Heads Rd corner closed a number of years ago and the pumps have remained silent since.
GULL has now stepped up and the scheduled opening date in Gonville is marked for September - they will now have two outlets in the city, the other one being in Victoria Avenue.
Tenant for 'Farmers' complex
A tenant at last for one of the Victoria Ave shops that is included in the Farmers complex - Cactus 'n' Cream, which operated across the road, is moving in shortly.
Vets Opening Near Pak'nSave
First Vets, to be staffed by local vets and accompanied by a groomer, is opening up in the building cross the road from Pak N Save on Glasgow St. No certain opening date but it's likely to be next month or September.
Earl Bamber Wins Again - this time in Germany
Timo Bernhard, Brendon Hartley and Earl Bamber took their second win of the 2017 FIA World Endurance Championship season in the No.2 Porsche after a thrilling battle with the sister No.1 919 Hybrid at Nurburgring, Germany this afternoon.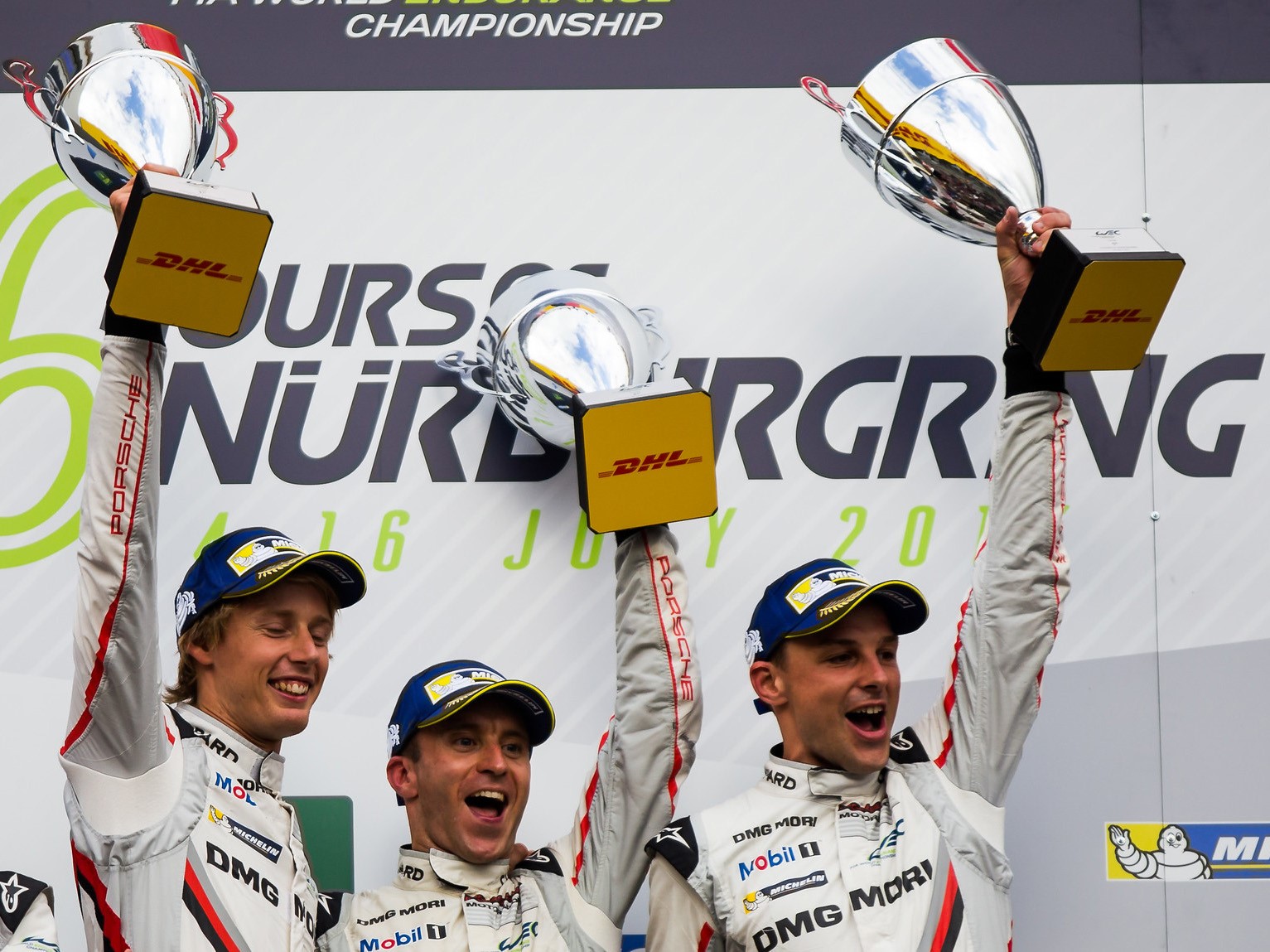 13th Jul: WDC Press Release - Weather Advisory 10.20 am
There is a Strong Wind Warning in place for Whanganui and Taranaki
Southerly gales are expected to become severe, with gusts of 120 km/h from Thursday morning until Thursday night.
There is a Severe Weather Warning in place for Central New Zealand
Significant Winter Storm for Central New Zealand
A deep low east of the North Island is moving northwest today bringing heavy rain, snow and severe southerly gales to central New Zealand.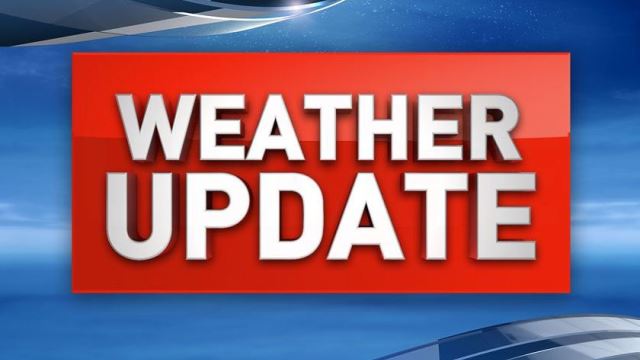 Click here to read full Press Release
7th Jul: Significant Leap In Positive Perception
Whanganui District Council conducts a National Perceptions Survey every second year and this year we have seen a significant leap in positive perceptions of Whanganui. Survey respondents considering visiting Whanganui as a tourist increased 13% from 2015. Previous results hovered around 32% to 35% and for 2017 this has jumped to 48%.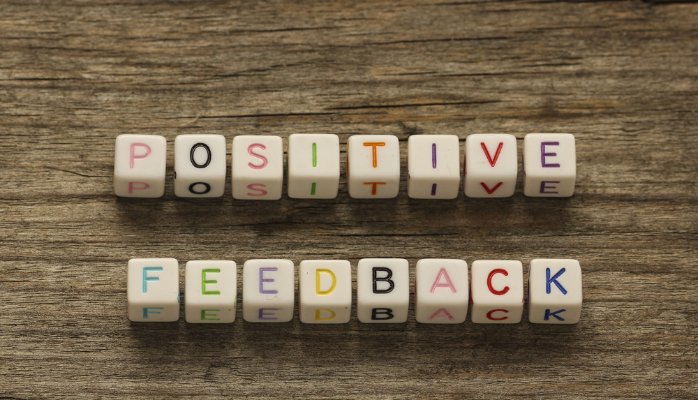 Read full Press Release on this link
26th Jun: New Businesses Opening Soon
It's exciting to see so many new businesses planning to set up shop in Wanganui! We look forward to seeing them all get started, contribute to the community, and hopefully receive the support of local customers.
21st Jun: Rugby - Ranfurly Shield Challenge
Wanganui's 'The Butchers Boys' rugby team played Canterbury on Wednesday night in what was the holders first Shield challenge of the season. Sadly we were outclassed, losing 71-5.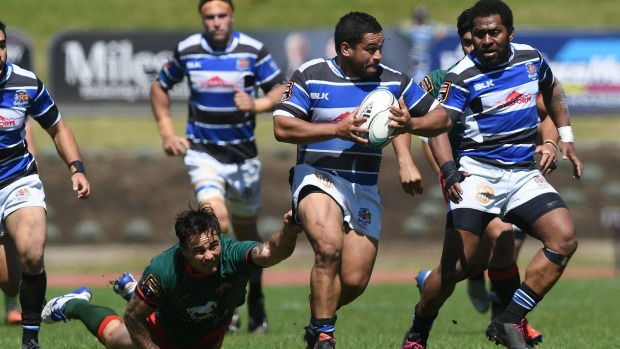 Image - last season's Meads Cup final
20th Jun: Fifth stage of Shared Pathways Project completed ahead of schedule
The latest phase of Whanganui's City to North Mole shared pathway is now complete. The new 2.5 metre wide concrete shared pathway between Balgownie Avenue and Gilberd Street opens to the public from today – two weeks ahead of its scheduled opening date. This section is approximately two kilometres long and is built on top of the existing stop bank.
WDHB CEO RESIGNS
Whanganui District Health Board (WDHB) chief executive Julie Patterson has announced she will step down from her role in late October this year.
Mrs Patterson informed WDHB board chair Dot McKinnon, the board and senior staff on Friday following what she described as a great deal of thought.
Mrs McKinnon said while she will be very sad to see Mrs Patterson leave, "I have full faith that the skills Julie has brought to Whanganui DHB will be put to good use in other areas of the health sector for which she has served for close to 50 years".
15h Apr: Club Rugby Results
While Border hung on to its Wanganui premier rugby lead today - albeit against a much tougher challenge from Kaierau than expected - Ruapehu came to town to signal its challenge.
And there was a shock out-of-town - congrats go to NGAMATAPOURI on registering their first win in the Premiership competition!
Read David Ogilvie's report & get all the results on the this link.
12th Apr: Rugby - PETER ROWE to play against the Lions!

Fantasic to hear Heartland Championship and Meads Cup Champions Wanganui captain PETER ROWE has been named in the New Zealand Provincial Barbarians squad to face the LIONS on 3rd June in Whangarei.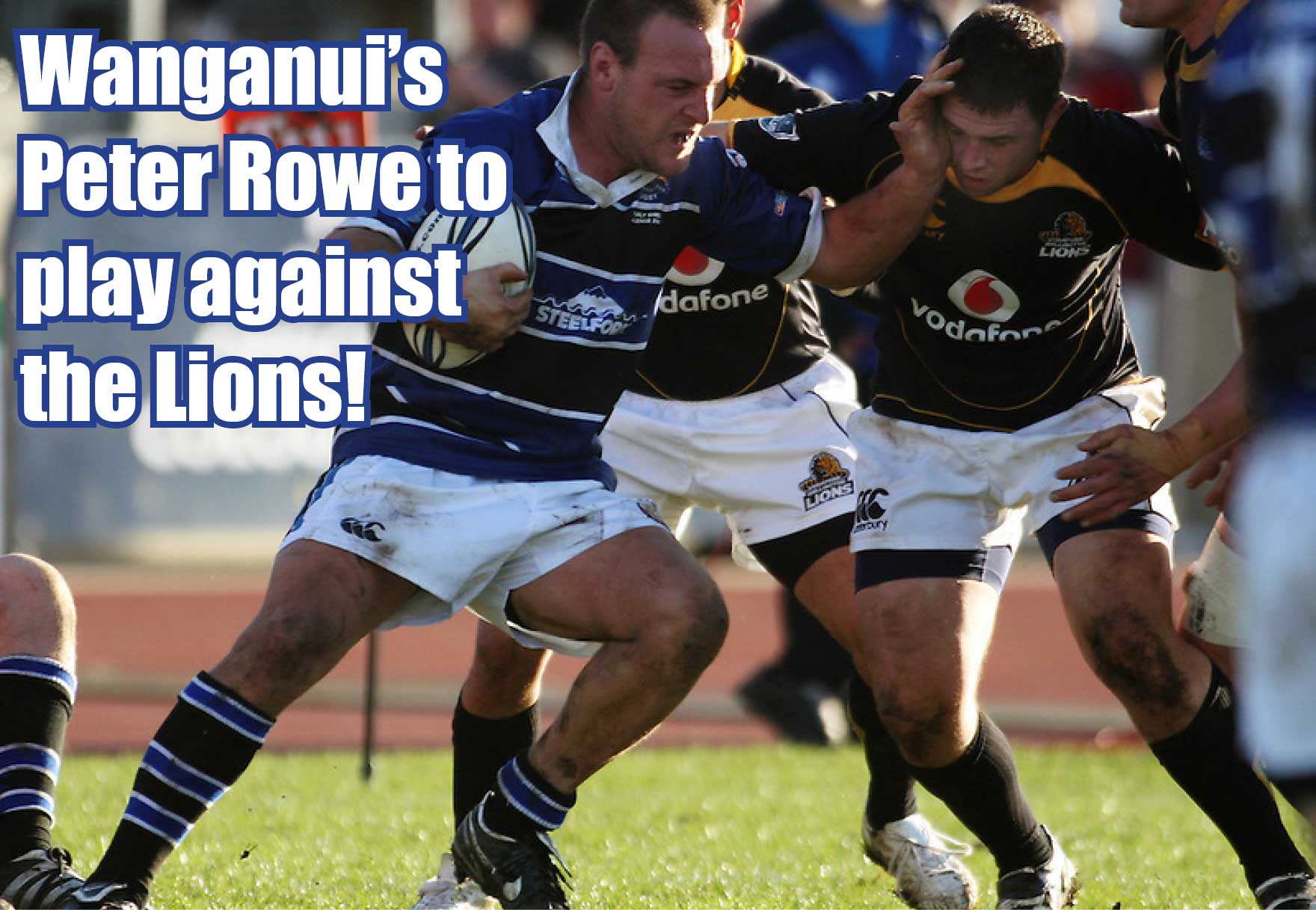 6th Apr: WDC Updates (11.00am)
Mayor thanks community as State of Emergency lifted
Whanganui Mayor Hamish McDouall has announced the city's State of Emergency will be lifted at 11.00 am.
Around 200 evacuated residents from low lying areas in Anzac Parade and Putiki were allowed to return to their homes this morning.
6th Apr: WDC Updates (6.30am)
The Whanganui District Council is planning to allow evacuated residents and business owners back into their properties later this morning.
"The good news is the Whanganui River levels dropped significantly overnight and there is no longer a risk of flooding in low lying areas of our city," says Civil Defence Controller Kym Fell.
Mr Fell says the State of Emergency introduced on Monday night will remain in place for now.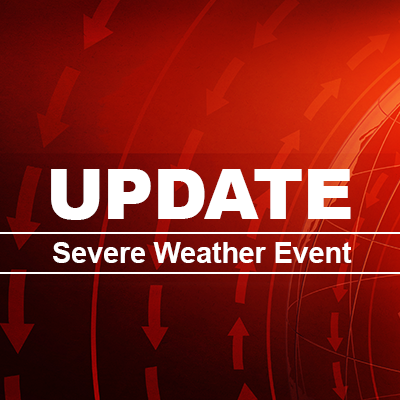 5th Apr: WDC Updates (3.30pm)
The latest information from Horizons Regional Council is that the Whanganui River at Pipiriki is forecasted to reach 13.3 metres by at 12.00 midnight tonight. This is likely to result in 8.6 metres at Whanganui City Bridge at 7.00am tomorrow morning, Thursday, 6 April 2017.
This is likely to mean that Kowhai Park stop banks could be overtopped which will result in possible flooding in low lying areas.
Evacuations will take place in low lying areas of Anzac Parade and Putiki will start from 12.30pm today, says Whanganui District Controller Kym Fell.
5th Apr: WDC Updates (12 noon)
The latest information from Horizons Regional Council is that the Whanganui River at Pipiriki is forecasted to reach 13.3 metres by at 12.00 midnight tonight. This is likely to result in 8.6 metres at Whanganui City Bridge at 7.00am tomorrow morning, Thursday, 6 April 2017.
This is likely to mean that Kowhai Park stop banks could be overtopped which will result in possible flooding in low lying areas.
Evacuations will take place in low lying areas of Anzac Parade and Putiki will start from 12.30pm today, says Whanganui District Controller Kym Fell.
5th Apr:Floods - CBD Road Closures
Although the rainfall expected in our district was not as large as predicted, the Civil Defence Emergency Management team is still on standby and watching the weather situation, which could change.
As a precaution, Taupo Quay, from Wilson Street to Moutoa Quay, will be closed from 10.00am this morning.
5th Apr: WDC Flood Update

Following the declaration of a state of emergency at 6.00 pm tonight, the Civil Defence Emergency Management Team has been door-knocking in Anzac Parade and areas of Whanganui East near the Whanganui River, Taupo Quay and Putiki.
If you are in a flood-prone area, you are urged to make preparations to re-locate early tomorrow morning.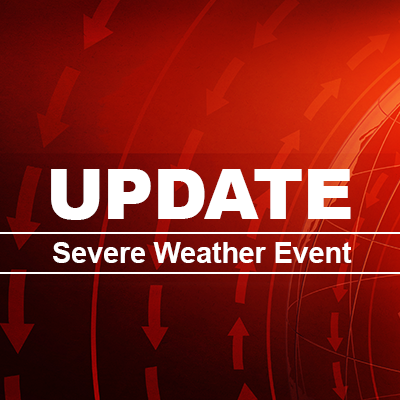 4th Apr: WDC Evacuation Procedure Underway
Following the declaration of a state of emergency at 6.00 pm tonight, the Civil Defence Emergency Management Team has been door-knocking in Anzac Parade and areas of Whanganui East near the Whanganui River, Taupo Quay and Putiki.
If you are in a flood-prone area, you are urged to make preparations to re-locate early tomorrow morning.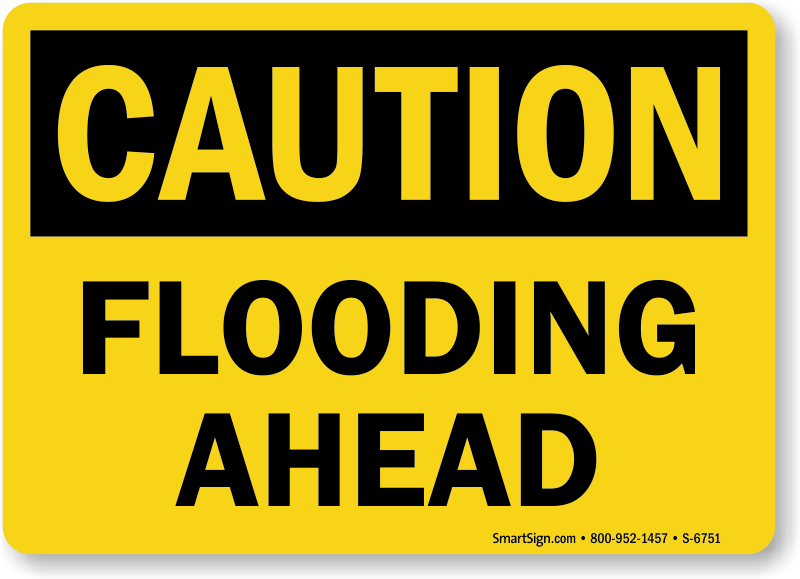 4th Apr: Mayor Declares State Of Emergency

The Whanganui District Emergency Management has declared a state of emergency for our district.
The latest information provided by Horizons Regional Council is that the Whanganui River is expected to rise to 17.7 metres at Pipiriki by 1.00pm tomorrow, Wednesday, 5 April 2017.
4th Apr: Wanganui District Weather Event

Whanganui District Emergency Management is continuing to carefully monitor rainfall in our district.
No areas in Whanganui are currently being evacuated by the Civil Defence Emergency Management Team but we advise people in Taupo Quay, Putiki and Whanganui East to be prepared to evacuate as weather is unpredictable and the situation is likely to change.
27th Mar: Wanganui Collegiate Rowing Way Back To Top

Wanganui Collegiate wants a return to the glory days.
That starts with them collecting medals at this year's Aon Maadi Cup, according to master of rowing Gus Scott.
He aims to help the school resume their success at the regatta.
Click here to read full article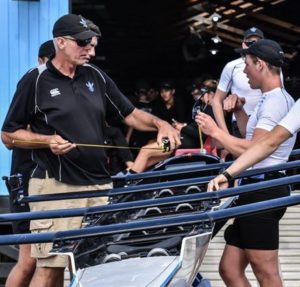 27th Mar: National Choose Candidate For General Election

The National Party confirmed their candidate to stand in the September General Elections - congratulations to WDHB member HARETE HIPANGO on being chosen from the final four.
25th Mar: Club Rugby Results

Ngamatapouri's first visit to Spriggens Park as a premier rugby side ended in a 22-20 loss to Pirates today.
18th Mar: Club Rugby Results

Defending Wanganui champions Border strode very comfortably through their first match of the 2017 rugby season today, with Pirates also starting with a nail-biting win over Marist.
Click here for David Ogilvie's report and the scores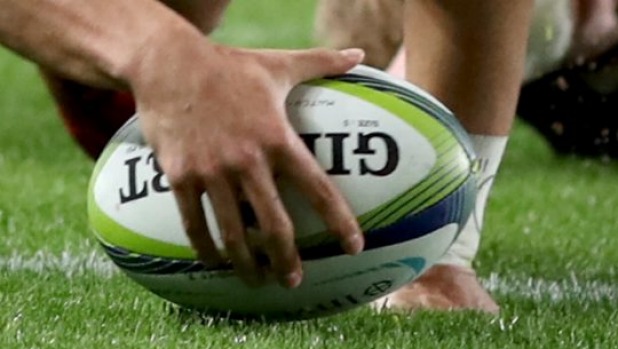 16th Mar: "I Am The River And The River Is Me'

Under a preliminary agreement signed between Whanganui River iwi and the Crown in Parliament yesterday, the Whanganui River will have the legal status of a person.
The settlement means the river has all the rights, duties and liabilities that come with personhood and would be represented by two officials, one from the Whanganui iwi and the other from the Crown.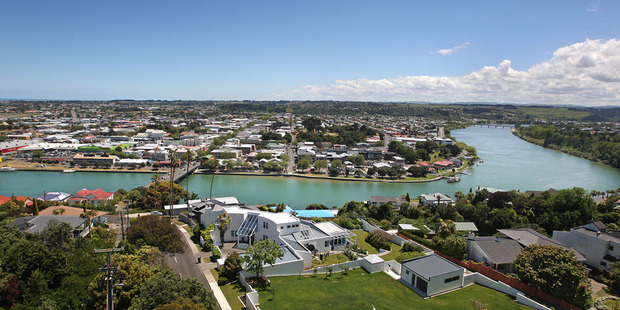 8th Mar: Police looking for missing Whanganui boy Keanu Ranginui
Central District Police are looking to help from the public to locate missing 12-year-old Whanganui boy Keanu Ranginui.Keanu has been missing since around 9pm on Saturday 4 March and is believed to be in the Whanganui area.
Police have made inquiries in the area and with Keanu's friends however these have been unsuccessful. Keanu is about 140cm tall and was last seen wearing a black hoody, grey shorts, blue NY cap, and no footwear. He has straight brown hair and wears prescription glasses with blue frames.
Anyone who sees Keanu or knows of his whereabouts should contact their local Police Station.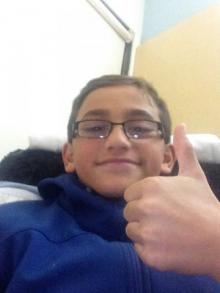 8th Mar: Airport Re-Structure

An excerpt from the Wanganui Airport newsletter from Alan MacGibbon:
"You may have heard that the Airport has undergone a restructure.
The Major outcome is the creation of a new entity within the Whanganui District Council known as the Ports Group.
The group will consist of the Whanganui Airport and the Port of Whanganui.
The entity has one Manager (Allan MacGibbon) and an Operations Officer (Rachel Haapu) for both operations with the majority of services and maintenance being contracted out.
The impact at the Airport is that Brian Hill will be leaving us on 20 March after over 20 years' service. I would like to thank Brian for all the work done over the years and wish him all the best for the future. ......."
6th Mar: General Elections - Labour's Whanganui candidate
Steph Lewis, 28, has won a 2 way battle with Philippa Baker-Hogan to be Labour's preferred option to represent them in the Whanganui electorate in September, after a selection meeting at the weekend.
The National Party will announce their candidate on 26th March.
Ms Lewis, 28, was born in Whanganui and works in Wellington as an investigator for the Privacy Commissioner.
5th Mar: Two Vehicle Crash On SH3
State Highway 3 north of Whanganui (between Mission Rd and Wicksteed Rd) was blocked following a two-vehicle crash shortly before 1.40pm. The crash injured six, with two reported to be critical and two seriously injured in Whanganui Hospital.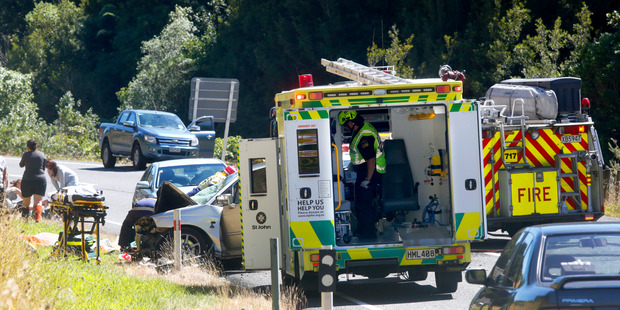 Motorists are asked to delay or avoid travel if possible, and to drive with care.

Council Proposes New Law Limiting Alcohol Sales

Council's finance and strategy committee has proposed a new law that will significantly limit alcohol sales. In summary, the law will:
• Reduce the time alcohol can be sold until in liquor stores and supermarkets from 11pm to 9pm.
• Reduce the time sport and chartered clubs can sell alcohol until from 2am to midnight.
• Impose a one-way policy that prevents patrons from re-entering bars after leaving between 1am and 2am.
• Prevent any new licenses being granted within an undefined distance of schools, marae and places of worship.
Whanganui Police seek missing 27-year-old Michael Stewart
Whanganui Police are seeking the public's help to find 27-year-old Michael Stewart who has been missing since Monday.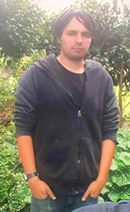 14th Feb 2017

Two Contest Labour Party Seat

Two woman have put their name forward to contest the Labour Party nomination for this year's general election - Steph Lewis and Phillipa Baker-Hogan.
With Hadleigh Reid also putting himself forward for the National Party nomination, we could potentially see a by-election for our local Council, with both having been elected to Council just last October.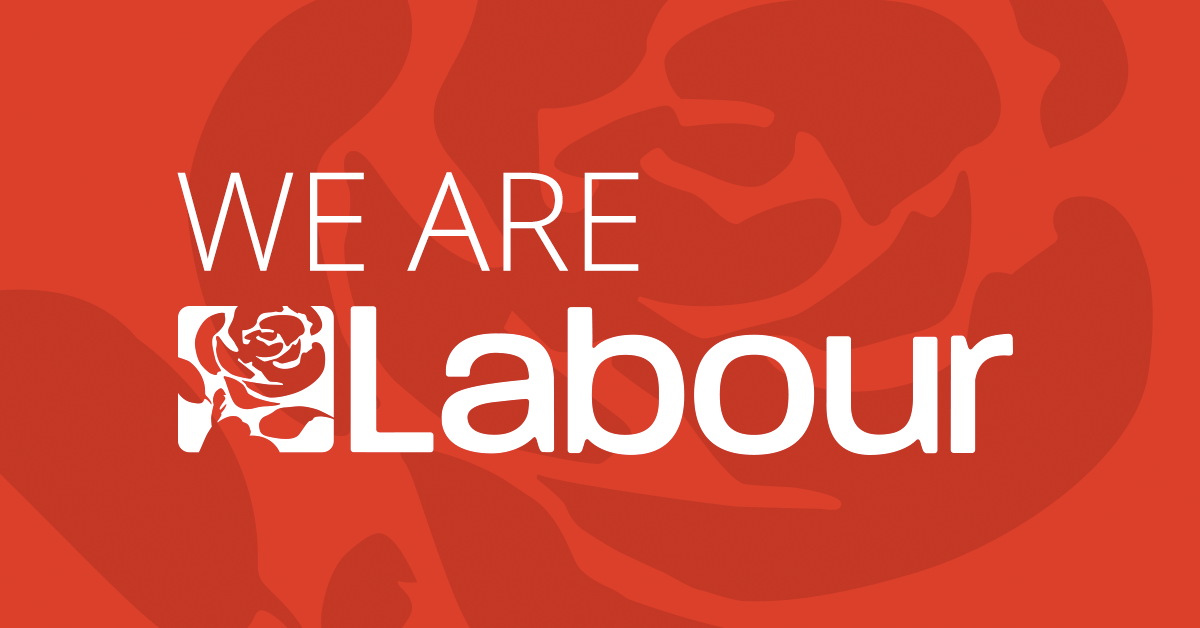 13th Feb 2017

Wanganui Area Neighbourhood Newsletter
Over this period there were 14 burglaries reported in the Wanganui area. There were 4 theft x cars in Wanganui; Speir St, Rutland St, Taupo Quay & Liffiton St. There was a burglary in Makirikiri Road, Marton.
13th Feb 2017

$1500pa Pay Increase For Councillors
3rd Feb 2017

NZ MASTERS GAMES Opens

THE NZ MASTERS GAMES opening ceremony got underway at Cooks Gardens tonight.
Mayor McDouall & Chairman Mark Stoneman led the march by of participants representing the various sports.
20th Jan 2017

Ride Your Bike In February & Win!
Next month's Aotearoa Bike Challenge promotes the benefits of cycling with some great prizes up for grabs.
7th Jan 2017

Belliss Wins National Bowls Fours Title
What a legend PETER BELLISS is - our former World Champion showed that class is permanent when he skipped his team of Lance Tasker (formerly from Wanganui), Blake Signal and Richard Girvan to a convincing win against Dean Elgar of Taranaki 23-9 in the men's fours final at the National Bowls Championships in New Plymouth.
For Peter, that was his 9th national title while Lance Tasker got his gold star as a 5 time winner, his first with Belliss back in 1995!
Photo credit: 'Stuff'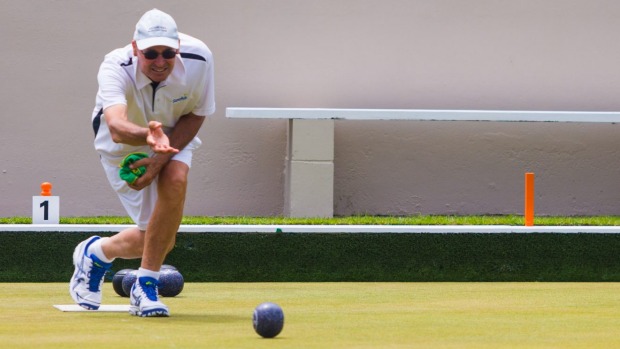 7th Jan 2017
Man shot by police dies after Whanganui incident

A man who was shot by police in Whanganui last night has now died.
Police were called to a family violence incident in Aramoho just after 7pm on Friday night where they were confronted by a man with a shotgun. The armed offenders squad was called.
http://www.wanganuionline.com/columns/man-shot-by-police-dies-in-whanganui-incident
1st Jan 2017
Tragic Death Of Whanganui Doctor

It is with a heavy heart that we report the sudden death of Dr Chris Cresswell, acting head of Whanganui Hospital's Emergency Department. He is understood to have died in a mountain biking accident at Matipo Park on Saturday. Police won't release details until Wednesday.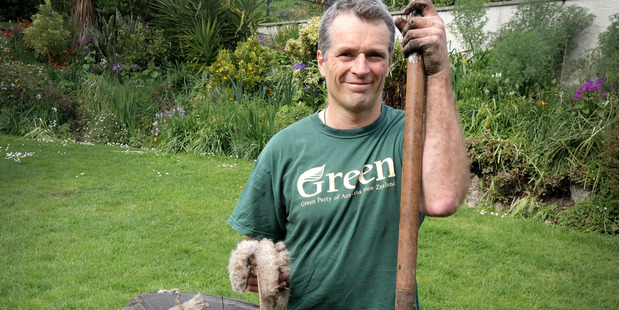 http://www.wanganuionline.com/columns/tragic-death-of-whanganui-doctor
Wanganui Horse Wins Group 1 'Railway' Handicap

More big race glory for the Wanganui racing industry with father and daughter, Evan and JJ Rayner, winning their first Group One winner as a training partnership.
START WONDERING took the honours in the legendary 'Railway' at Ellerslie today, worth $200k, and owned locally by the Gudsell's. What an amazing achievement.
It was a great ride by local jock JOHNATHAN PARKES too, who added to his day by winning the City Of Auckland Cup! He's on quite a run right now!
Congrats to all.
31st Dec 2016

Queens Honours Awarded

Congrats to Annette Main in being named an Officer of the said Order (ONZM) in the 2017 New Year Honours list.
It recognises her services to local government after serving two terms as Mayor of Whanganui from 2010 until standing down from re-election in 2016, as well as 12 years as a councillor on the Manawatu-Whanganui Regional Council before being elected mayor.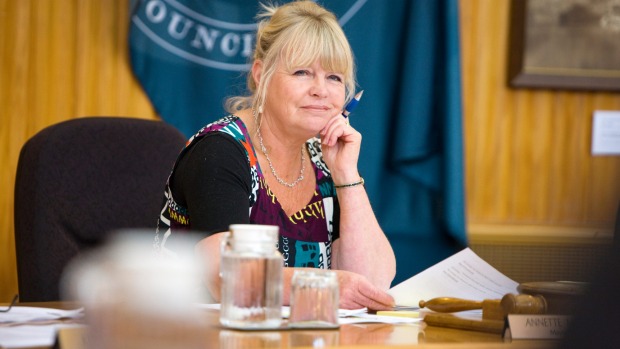 CONGRATS also to MAURICE TAKARANGI who has been made a Member of the New Zealand Order of Merit (NZOM) in the Queen's New Year's honours.
Maurice Takarangi has been recognised for his services to Maori, in particular for his years of negotiating treaty claims .
CONGRATS also goes out to ERIC WEIR on being awarded the Queen's Service Medal for services to the community.
His contribution to Hospice Whanganui through the creation of a stock trading scheme in 2005, known today as the Farming Friends of Hospice Wanganui Charitable Trust has already donated over half a million dollars and with over 250 properties now involved, the funding will be ongoing and significant.
http://www.wanganuionline.com/columns/queens-s-honours-awarded
22nd Dec 2016

"It's too late now to stop the plant"
In his 'Letter to The Editor', Cr Rob Vinsen states:
"The unfortunate reality for Whanganui ratepayers is that it is now too late to make meaningful changes that will significantly reduce the cost of the $41.2M Cardno/BTO designed Wastewater Treatment Plant......."
MWH plant as of now.
Read his summation of the situation on this link

22nd Dec 2016

Santa's Lucky Lotto
Lotto has become Santa to one Wanganui ticket holder. The ticket, bought at Aramoho Mags and Lotto, was a second division prize winner Wednesday, netting its owner $15,000.
The store is now run by Sandy Healy, who took over from long-time owners Garry and Wendy McElwain in September. She said the ticket had not been cashed in at her store and was unaware as to the identity of the lucky player.
21st Dec 2016

Aramoho School Closes

It is sad to hear of the closure of Aramoho School. Due, in the main, to a declining role over the last 5 years, Aramoho School has served the community for 143 years. In its hey day the role was over 350 and the school provided primary education to generations of local families. But times have changed and ultimately the difficult decision was made to close the gates for the last time.
Mr Henry Ngapou was the longest serving principal in Aramoho School's 143 year history, clocking up 22 years by the time he retired in 2011.
20th Dec 2016

Council Adopts New Alcohol Bylaws Poilcy

The bylaw remains much the same as the previous bylaw, adopted in 2004, but with several additions to the alcohol ban area including the Kai Iwi beach area, Kowhai Park and specific times for Victoria Park.
The bylaw also allows Whanganui Police to prohibit people from possessing or consuming alcohol inside a vehicle within the alcohol ban area.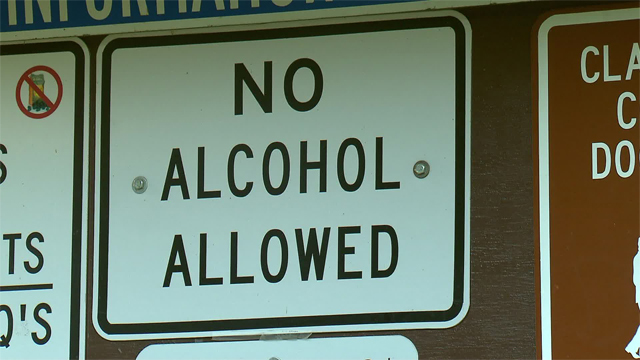 19th Dec 2016

Serious Car Accident

One person is in a critical condition in Whanganui Hospital as a resulkt of a car accident on the Carlton Avenue roundabout. It occured around 10.30 pm last night and was preceeded by a police chase.
15th Dec 2016
New Bus Service From Whanganui to Palm Nth To Begin In Feb 2017

A bus that targets commuters is set to begin next year on February 7th; a service which will run on weekdays and be trialled for two years.
pm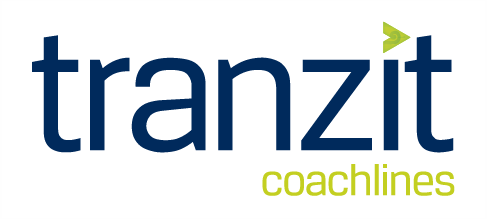 13th Dec 2016

Aggravated Robbery At BP Service Station, London St
Whanganui Police are investigating the aggravated robbery of the BP Connect on London Street, Whanganui at around 3.30am on Tuesday 13 December.
Four offenders entered the store, armed with knives, and took a number of packets of cigarettes.
Read Full Press release & View Photos

12th Dec 2016

Whanganui & Partners Board Announced
Whanganui & Partners is excited to announce a new Board of Directors to help lead economic development in the Whanganui District.
Susanne Clay, Myles Fothergill, Gerard Quinn, Tania King, Jonathan Russell, Rory Smith and Pahia Turia have been appointed, joined by Tamahau Rowe as kauhautū to represent iwi.
Whanganui District Council Chief Executive Kym Fell says the seven newly-appointed directors were selected based on the skills, knowledge and experience required to encourage growth across Whanganui.
11th Dec 2016

German Tim Ole Naske Wins Billy Webb Challenge
It was a day for the young guns as German Tim Ole Naske and New Zealand's Jordan Parry upset the favoured Olympic Games 1-2 Croatia's Damir Martin and Mahe Drysdale to win the Billy Webb Challenge on the Whanganui River.
In blustery conditions, both Parry and Naske set out hard and were never going to be caught.
9th Dec 2016

Easter Trading Hours Unchanged
Whanganui shops will remain closed on Easter Sunday next year.
The Whanganui District Council, under the Shop Trading Hours Amendment Act 2016, has the option of implementing its own Easter Sunday Trading Policy, allowing shops in all or part of its district to open.
Mayor Hamish McDouall said the Council has opted for the status quo next year.
8th Dec 2016

Whanganui Port pleased to transport essential product following Kaikoura earthquake
Coastal Bulk Shipping Manager Doug Smith has been approached by several grain suppliers asking him to move products from Lyttleton to Whanganui using his coastal vessel, the Anatoki.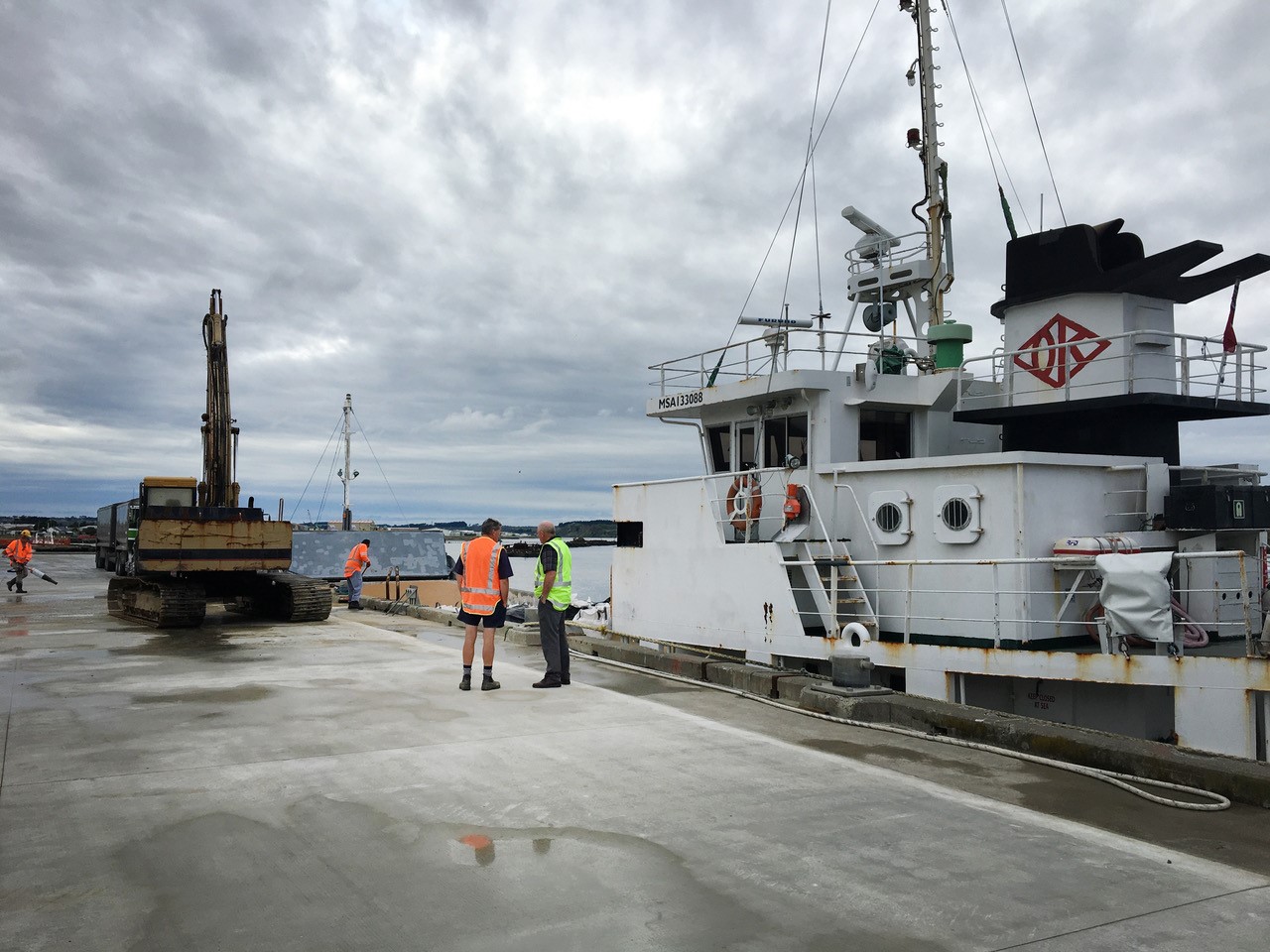 7th Dec 2016

National Bank Building (Majestic Square)
Yesterday for a sticky beak. Due to open late next week, the iconic National Bank building (Majestic Square) building bought by Andrew Tripe will have a bar and eatery and some offices for small companies.
Wow! It is amazing inside.
Rumours of a possible boutique brewery inside, in the future, to 'wow' patrons - it's an idea we would love to see here! Great venue, great location, great concept!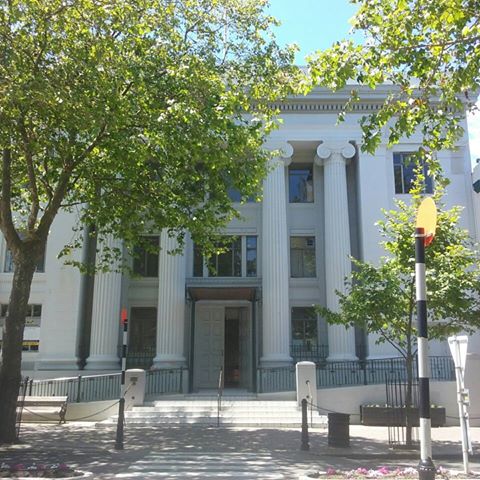 7th Dec 2016
WDC Media release – Shared pathway open earlier than expected
The Urban Shared Pathway, which runs from the Whanganui City Bridge to Bedford Avenue, will open at 5.00pm, Wednesday, December 7. Project Manager Damien Wood said the work on the new section is two days ahead of schedule, thanks to a great job by the contractors.
30th Nov 2016
Whanganui East Swimming Pool To Open For Summer
The outdoor pool will open its doors for the summer on Monday, December 12, with pool filling starting this week. The toddlers' pool has been demolished because of its age and condition.

30th Nov 2016

MP Chester Borrows Retires From Politics
After 3 terms in Parliament, MP for Whanganui Chester Borrows has announced he will be retiring from politics at the end of this current term.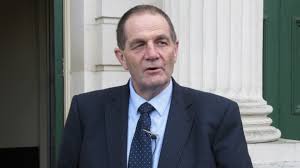 24th Nov 2016
Government Confirms Funding For Sarjeant & Museum

Whanganui Mayor Hamish McDouall has welcomed today's announcement of Government funding for two of the city's key cultural institutions, including conditional funding of up to $10 million towards the proposed multi-million dollar re-development of the historic Sarjeant Gallery. The neighbouring Whanganui Regional Museum also receives up to $400,000 towards a $3.8 million upgrade.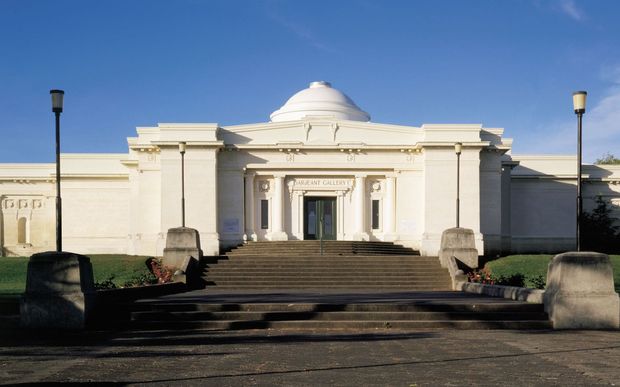 22nd Nov 2016
Former Deputy Mayor Rangi Wills Passes
Former Deputy Mayor Rangi Wills passed away last evening, losing his battle to cancer. Rangi served 12 consecutive years on the Whanganui District Council, before losing his seat in the October election.
Rangi will be remembered as a man of integrity with a huge passion for his community. RIP Rangi.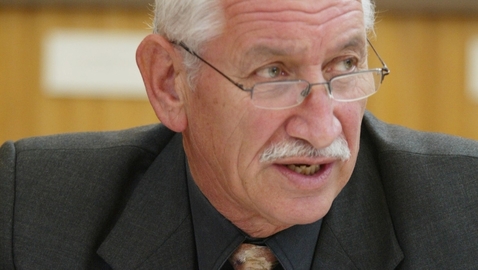 21st Nov 2016
Chester Borrows To Face Careless Driving Charge
MP for Whanganui Chester Borrows application to have a 'careless use of a motor vehicle causing injury' charge dismissed has failed and he will appear again next year to face the charge. The charge arises from an incident on March 22 when Mr Borrows allegedly drove into protesters outside the Collegiate Motor Inn on Liverpool St, Whanganui.
18th Nov 2016
Nikki Payne inducted into Whanganui's Sports Hall of Fame
Nicola (Nikki) Payne, the trendsetter for New Zealand's feast of Olympic Games and world women's rowing successes, was last night inducted into Whanganui's Sports Hall of Fame. Read Press Release.
14th Nov 2016
Major Earthquake
Seems we were lucky .... amazing given the velocity of the shake. 7.5 magnitude. Centred down south but was like it was just down the road. Went on for ages. Swaying motion and just kept going on.
http://www.stuff.co.nz
Significant damage down south (Kaikoura worst hit with one area ) with Wellington experiencing extensive damage down by the port (dropped 5 feet).
Transport disruption through roads, cancelled ferries, trains etc.
Aftershocks still going on.

10th Nov 2016

Man Dies After "Falling From Truck"
Police and emergency services are in attendance at an incident on Papaiti Road, Whanganui that occurred at approximately 9:15pm tonight.
A man was found deceased on the road when Police arrived. The circumstances of his death are yet to be established, however, it is believed he may have fallen from the back of a truck.
The driver of the truck is currently speaking with Police. (NZ Police website)
10th Nov 2016
Unexplained Death Of Baby
Police are investigating the unexplained death of an eight-month-old baby girl who died on Monday.
By Commenting Below you agree to the Terms and Conditions found here